What's Your Problem?
'What's your problem?' is a four-part programme offering an opportunity to access up to £60k seed funding for ideas that can make real change.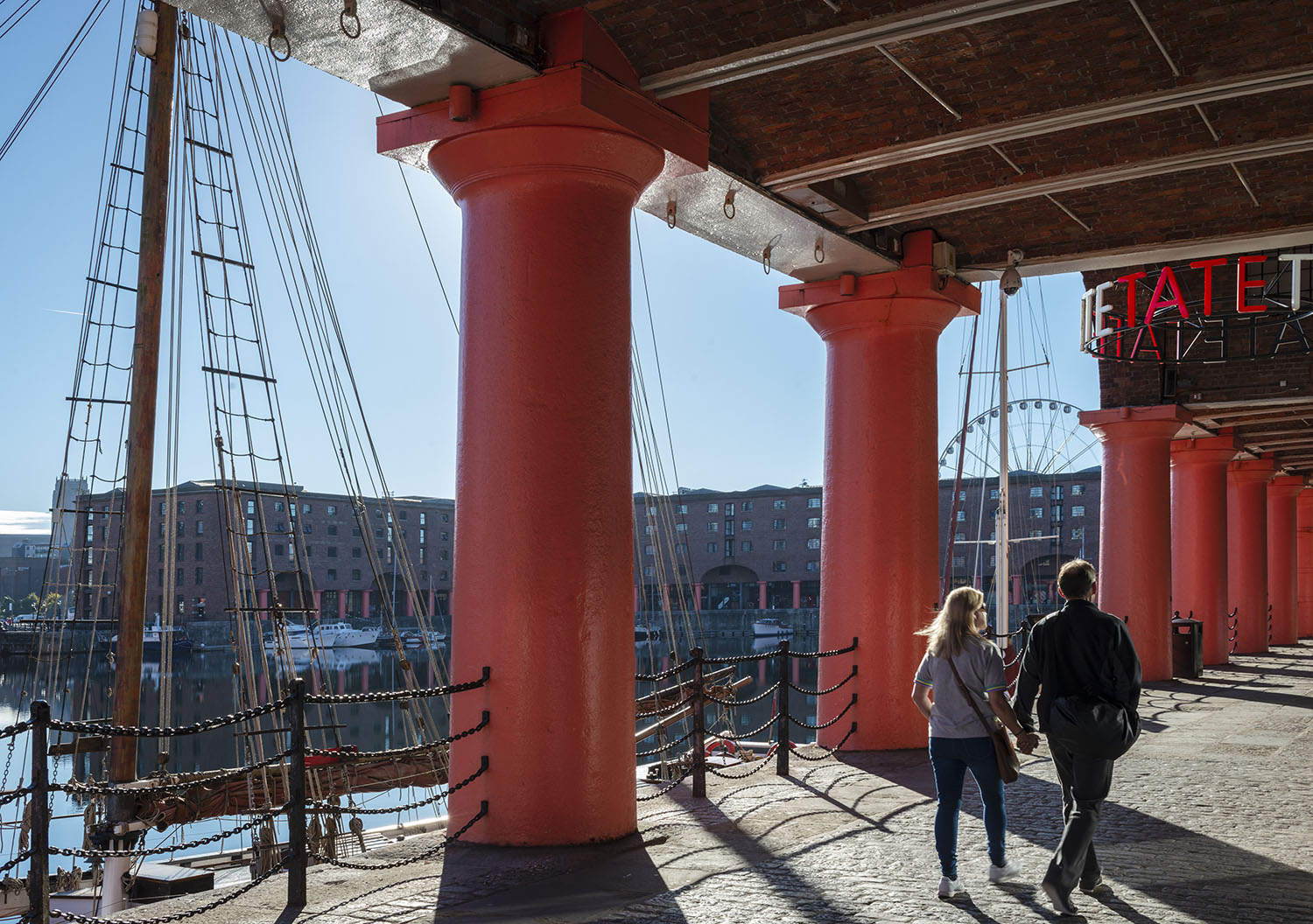 Here in the Liverpool City Region, we're no strangers to challenging the status quo.
Throughout history, our region's motivation to change things for the better has made us stand out from the crowd; we see a problem and we pull together to solve it, especially when it comes to improving the quality of people's lives.
At present our region has a few big problems at hand – challenges that cannot be solved by one sector alone. At the Civic Data Cooperative, we want to work with a range of people and organisations to lift the lid on these challenges, hear different perspectives and find new ways to address them.
Back for its second year, for 2023 What's Your Problem focused on the region's growing mental health crisis, taking a closer look at men and students. There is so much going on in our region to support people, however, insight shows the gaps, the disconnects and the scale of the issues impacting local people every day.
Participants were invited to a series of events which create space to pick apart the problems, gather people around them and light the spark for ideas that create new possibilities for people in mental health crisis.
We want to use the collaborative energy of the LCR for the greater good. This isn't just about new introductions, or networking but transforming how we approach the region's biggest problems – we don't want to just open doors between sectors; we want to take them off the hinges.

– Eleanor Fielding, CDC Innovation Manager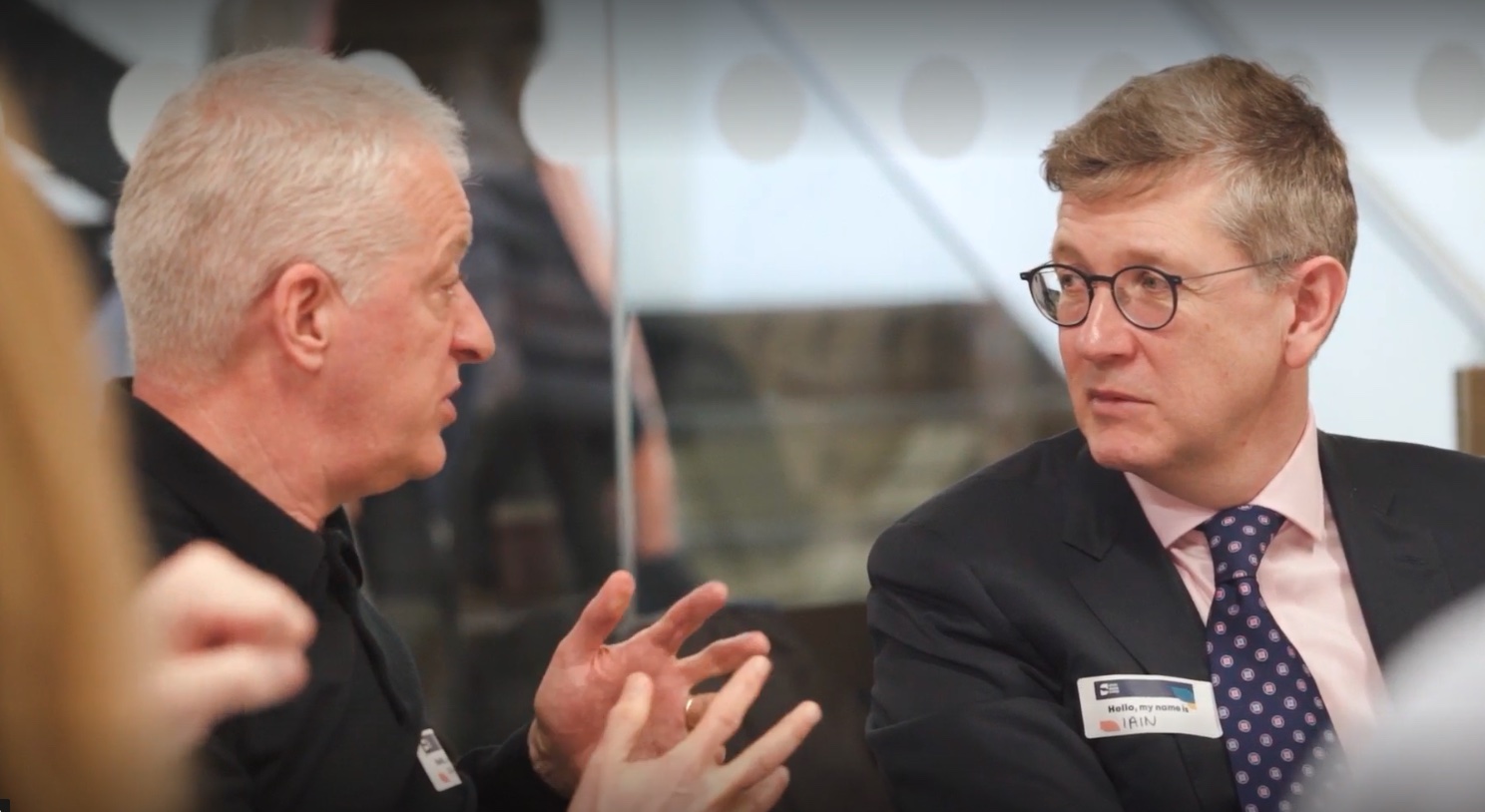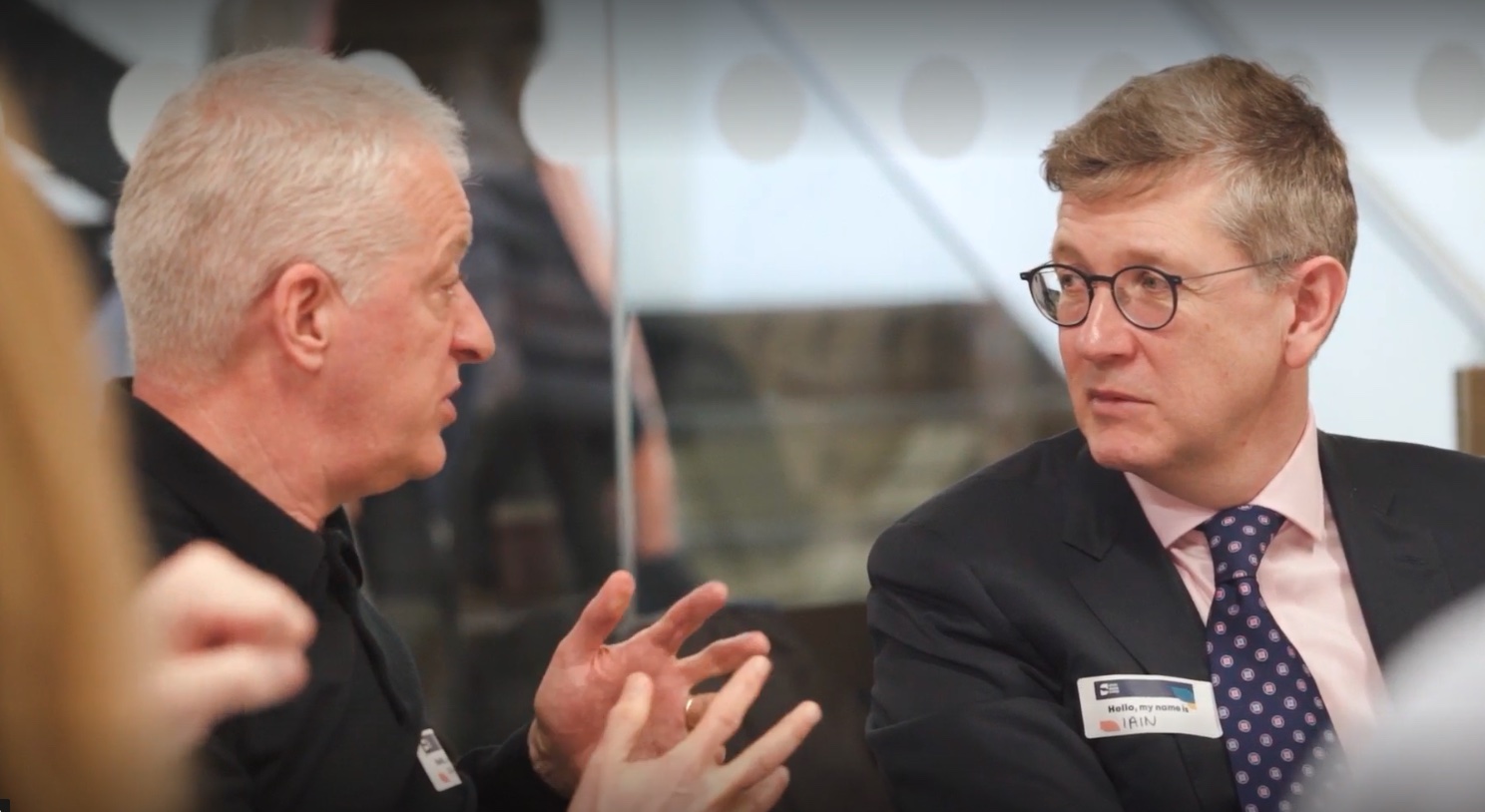 Why deliver this programme?
The 'What's Your Problem' programme is specifically designed to remove barriers between all the those involved in health, care and community product and service design, creating the space to find solutions that truly work.
Over the last few years, we've had lots of conversations with businesses, third sector organisations and Public Sector leads across LCR. Those we spoke to told us that finding the right support to develop new ideas can be hard.
Through our conversations with local businesses, frontline workers, voluntary organisations, and public sector leads, we've learned of the difficulties you face in getting new ideas off the ground; not fully understanding the problem at hand, lacking external support to take concepts to the next level and disparity in working cultures between different sectors – these all act as challenging obstacles in making change.
We've really thought about what people had to say and What's Your Problem has been designed to focus on two things.
Spending time opening doors between sectors and really pulling apart some of those market gaps, together.
Delving into some of the key challenges Public Sector colleagues face, so that innovators have solid ground and insight for new product and service development.
2023's problems
---
Following our Problem Pick-Up event, we went on to pinpointed 2023's problems. Spending time together helped us all to understand more of the detail that shaped the problems, and across different breakout groups, different speakers and different casual conversations, three themes within these problems came up again and again. We then put them to bidders as 2023's pinpoints on our problems to increase focus and give them some clearer direction to develop new (or scale up existing) products and services.
Times of change
We all experience significant life events, from starting university or becoming a parent through to retiring or separating from a long-term partner. Some of these changes are planned but some take us by surprise.  
The pressure that can be felt from such changes (even ones that may be seen as positive), is relatively common, it's probably something we've all seen in someone we know. But this alteration in our mental state can go beyond short-term stress – the data shows that significant life events can trigger more serious mental health problems.  
As people deal with life events and the thought processes and feelings that come with them, they need to find ways to cope. One of the biggest things that we can do to ensure good mental health is to maximise healthy connection with others. By forming positive relationships, we can find someone to lean on as we adapt to change in our lives.  
How do we better reach and support people who are struggling with their experience of significant life events and what's the role of powerful human connection in helping people manage that change?  
Confusing the issue 
Whilst stigma and discrimination about mental health continues to exist, we know this has lessened over recent years. Across the media, amongst friends and in many workplaces, people are beginning to talk more openly about mental health and their direct experiences.  
Those terms 'mental health' and 'wellbeing' are often used interchangeably and our familiarity with them has broadened our conversations. We don't just see mental health as a serious condition or formal diagnosis anymore, but something everyone experiences, something we all manage day to day as we cope with life's ups and downs. The two are connected but they're actually very different.  
Although positive in some senses (through the reduction of 'othering' and reduction in stigma around mental health problems) insight shows us that this merged description can confuse people – meaning they're unsure when and where to reach out for help. For some people this means their mental health condition feels downplayed as it's put in the 'wellbeing and self-care' box, and by contrast, for others their experience of a few challenging days can lead to a request for formal mental health support.  
 How can we help people to make enough sense of their thoughts and feelings so that they can connect to the right type of help and support, for their particular needs at a time they need it? 
Sharing and caring
The majority of students are very tuned into what mental health support is available to them, so when the time comes and they need support, they'll most likely know where to go and seek help from a range of places. This might include university services, their GP, and A&E, but also extends to community-based support (like that provided by charities or peer groups) and self-help tools (things that might be online or coping tools they've adopted over the years).  
Once the academic term is over and the majority of students head home, the number of places they seek help from can expand even further.  
Herein lies the challenge for both the students themselves and the organisations they're being supported by. For students there is a need to retell their story and possibly engage with a new form of support which can take them backwards. For their new support agencies there is often a gaping hole when trying to build a plan based on the help or care that's already been put in place.  
In short, this means that students are not getting joined-up help and agencies are often struggling to manage risky situations. This problem is not new in healthcare and many projects and organisations are working to join up key data. But there are lots of blockers in making this happen; cultures driven by fear around data sharing, disparate systems of different ages, with different features, that some developers are reluctant to adapt and the lack of resource required to create change across multiple organisations.  
How can we make improvements around how we collect and securely share data, manage risk across partnerships and/or better measure and report on outcomes for student mental health? 
We've created an intelligence pack, full of great reports, insights and data relating to 2023's problem areas. Just click below to get access. 
Access the intelligence pack here
For this to work, we needed to hear more about these problems, straight from the horse's mouth. This was an opportunity for frontline workers to meet those designing solutions and offer their crucial, professional perspectives on them. No one knows the reality and the scale of the mental health crisis better, and their insight had the potential to provide a catalyst for system-wide change. 
For product and service designers, this was a unique opportunity to connect with those in the know and to gain an in-depth understanding of the region's mental health crisis. We wanted to look at how they might repurpose existing products but also how they could design them from scratch.  
This was an opportunity to think about brand new product and service design that start with the needs of people in mental health crisis and challenges in the system around them. Bidders might have had existing products or ideas that could meet the needs we identify, something in the pipeline or portfolio that could be tweaked? We wanted to encourage local businesses to "develop products for their customers, not find customers for their product".  
This was chance for third sector organisations to take some time to think about how their products and services are designed, to spend some time sharing insights and explore the needs, the gaps, and the opportunities that a true understanding of the problem offers.  
From our conversations with the third sector, we knew how frustrating the system can be – the link between those who commission or fund services and the organisations implement them can be weak. We wanted to support them to have a bigger impact on the design of support, pathways and help us steer the system to work better together. This programme doesn't just offer the third sector the time to understand the problem and get creative but also supports them to build the evidence to back their ideas and thinking so that no one in crisis slips through the gaps. 
Programme Stages
What's your problem 2023 ran from January 2023-May 2023, and was made up of four stages:

Problem pick-up – February 2023
Don't worry if you missed this event, video of our panel will be on our YouTube channel soon.

This first event wasn't your traditional launch or problem hack session. Sure, it came from a place of challenging thinking and inspiring creativity, but its main purpose was to start with the problem, getting under the skin and into the detail. It was all about listening to what people with lived experience, front-line public sector workers and innovators (businesses and the voluntary sector) know, feel and understand about the lives of men and students on the edge of mental health crisis.
​
We wanted to take time to ask the big questions of those in the know, to help us better understand the opportunities that come from these problems and how these fit with the barriers innovators are facing (whether that's adoption, integration, or growth). 

Shaping sessions – March 2023

Once we'd got to know the problem at bit more, we went into a period of match-making – bringing idea generators together with those closest to the challenges, building project teams around the bits of the problems they were most interested in. We supported these teams to take their thinking a step further, offering a series of shaping sessions that gave them the opportunity to mull over the problems, ask more questions and create outlines of any ideas they'd like to develop further.  

We ran three key events:

– The experts shaping session: This session engaged attendees with a curated panel of problem experts, helping them to understand what they (and their patients and users) need from the products and services problem solvers design. We also shared updates on what else has happened since the 'Problem Pick Up Event', and some visioning on where ideas could take the sector, and bidding organisations in the future.

– The data shaping session: Attendees joined our Director Gary Leeming to learn more about 'what data can do for their ideas', how it can tie into proposals and how they could make the most of the value it brings. They also heard about successful data application in other places, specifically from those working on similar problems to What's Your Problem 2023.

– The social shaping session: This session supported our problem solvers to meet with problem experts, others looking to pitch and the organisers (the Civic Data Cooperative and Capacity team) for an informal in-person chat. We were also joined by a selection of LCR business support organisations sharing what they had to offer to support bidders now and into the future.



Pitch proposal – April 2023

To be considered for 'the pitch event'  participants submitted a short write up or video of their idea – this gave us an overview of what it is, what it does, how it works, what evidence it's based on and what investment was needed at that initial stage.  Those that met the brief and sparked our interest would be invited to share the idea in more detail at our final pitch event.  


Pitch in person – May 2023

Once we'd reviewed the pitches on paper we invited the most promising ideas to the pitch event. This event offered participants the opportunity to showcase their thoughts and proposals to a roundtable of data, public sector and innovation experts.

The solutions with the most workable and exciting ideas received a proportion of the available £60k grant funding from CDC.